Warner Free Lecture Series ~ Why Amy Beach Matters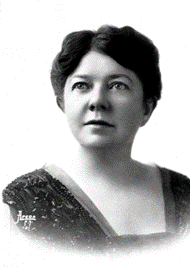 WHY AMY BEACH MATTERS
A Presentation, and performance of two works for Violin and Piano
Please join the Warner Free Lecture Trust as we present Liane Curtis, Ph.D., Musicology with Carol Cubberley (violin) and Sandy Lin (piano), who will perform Amy Beach's Romance (1893, opus 23), and a movement of the Violin Sonata (1896, opus 34).
Amy Beach (1867-1944) rose to fame in the late 19th-century and was and widely praised as among the most important American composers.  But after her death, she fell into obscurity, and for decades her music was completely unknown.  A rediscovery began in the 1970s, becoming a crescendo that reached a notable peak in 2017, the 150th anniversary of her birth.  Dr. Liane Curtis considers Beach's musical legacy, with special attention to the Romance, composed for the World's Columbian Exposition of 1893, and the Violin Sonata, which was Beach's first work to achieve fame in Europe. 
Liane Curtis serves as President of Women's Philharmonic Advocacy (www.wophil.org), a non-profit organization that encourages orchestras to program more music by women. She is Resident Scholar at the Women's Studies Research Center of Brandeis University. 
Carol Cubberley (violin) became interested in uncovering music by women attending the Boston Conservatory.  She was the first student to ever program only music by women for her Masters recital, which included the Boston premiere of Amanda Maier's 1877 Violin Sonata. Pianist Sandy Lin holds Masters degrees from the Manhattan School of Music and the Royal Academy of Music in London. Both Lin and Cubberley perform and teach extensively in the Boston area.