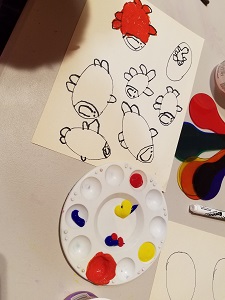 This week in Art & Stories for 4's & 5's we learned about and mixed primary and secondary colors with paints and color paddles.
We had a great time exploring those secondary colors, making different shades of purples, oranges, and greens.
Interested in registering your four or five year old for Art & Stories?  More information can be found here.