LEGO Club ~ Ages 5 and up*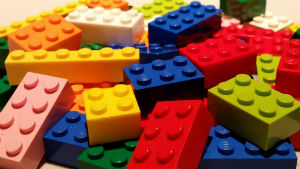 Mon., 7/9/18

3:00 pm

to

4:30 pm
Mon., 7/16/18

3:00 pm

to

4:30 pm
Mon., 7/23/18

3:00 pm

to

4:30 pm
Mon., 7/30/18

3:00 pm

to

4:30 pm
Mon., 8/6/18

3:00 pm

to

4:30 pm
Mon., 8/13/18

3:00 pm

to

4:30 pm
Have fun building LEGO creations with other Harvard LEGO fans! 
Please pre-register.  To pre-register for summer programs, Harvard residents may call the Children's Room at (978) 456 – 2381.
Nonresidents may register for programs one week in advance of the event, provided that there is space available. Please call ahead to confirm whether programs have available space.