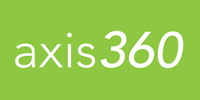 Detailed Instructions
The Axis 360 collection contains thousands of popular fiction and nonfiction titles for children, teens and adults from leading publishers such as Penguin Random House, MacMillan, HarperCollins, Hachette and Simon & Schuster.   
Topics include many bestsellers, test preparation guides, travel guides and much more.
Axis 360 is a part of the Commonwealth eBook Collections.
All titles can be searched in the C/W MARS Catalog, the Commonwealth eBook Collections Catalog (http://ebooks.masslibsystem.org/ ) , and online at http://harv.axis360.baker-taylor.com/
Both eBook and eAudiobooks are available and are checked out for 14 days. 
You may checkout up to three titles at a time.
Holds can be placed on up to five titles at a time.
An Axis 360 app is available for the following tablets and smartphone devices:
Apple iOS - iPhone, iPad, and iPod touch
Android - Including Nook tablets and Kobo tablets
Kindle Fire, Fire HD/HDX 
The Axis 360 app links your device to the Harvard Public Library's Axis 360 collection and allows you to discover, download and read eBooks and eAudiobooks on the go.   
Axis 360 Login
To login to Axis 360 you will need your Library ID and PIN.
Your Library ID is your Harvard Public Library Card Number (the barcode on the back of your card – enter with no spaces and if it begins with a "D" use a capital D). 
Your PIN is the same one that you use to sign into the C/W MARS catalog. If you have not yet signed into the catalog, it is the last four digits of your phone number or your last name in all capital letters.
If you are a Bromfield student and received your Harvard Public Library card through the school your PIN is Bromfield.