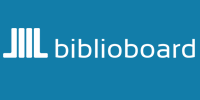 Detailed Instructions
Helpful Links
BiblioBoard is an online library featuring digital collections of books, images, articles, audio and video from leading publishers and archives around the world.
Explore anything from a collection of the Dummies series to graphic novel publishers Dark Horseand Valiant, as well as children's stories, silent films, historical texts, primary sources and more!
BiblioBoard's vast collection of multimedia content is available on the web statewide in Massachusetts via geolocation.  You may access it by going to https://library.biblioboard.com/
Interested in self-publishing? Checkout the self-published books in BiblioBoard's Indie Massachusetts and LJ SELF-e Select collections.

Indie Massachusetts - Discover Local Authors
​Take a look at the dozens of fiction and nonfiction titles being written by local authors in Massachusetts. Have your own a book you want included? Go to
LJ SELF-e Select
From well-known indie titles to newly discovered gems, this collection of indie books is sure to excite readers of every taste. Carefully selected by Library Journal, these books represent the very best submissions through the innovative SELF-e platform. Genres include romance, mystery, science fiction, fantasy and so much more.
Special Note:
Your internet provider (Charter) may assign a non-Massachusetts IP address to your computer. When this occurs, you will be prompted to enter your library card number.
When the login page asks for your library card number, enter it with no spaces and if it begins with a "D" use a capital D.
Your PIN is the same one that you use to sign into the C/W MARS catalog. If you have not yet signed into the catalog, it should be your last name in all capital letters or the last four digits of your phone number.
If you are a Bromfield student and received your Harvard Public Library card through the school your PIN is Bromfield.
BiblioBoard is also available via iPad, Kindle Fire HD and Android tablet apps.