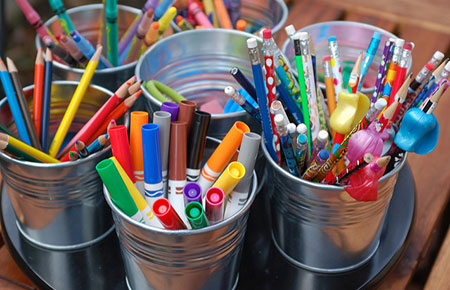 During the summer, the Teen Room will be transformed into a mini-makerspace every Thursday from 3pm - 7pm.
This means that materials for 2 or 3 craft projects will be available in the teen room!  
Challenge cards with maker ideas will be provided, but feel free to make your own creations!
Drop in and make something new this summer!
Thu., 6/28/18

3:00 pm

to

7:00 pm
Thu., 7/5/18

3:00 pm

to

7:00 pm
Thu., 7/12/18

3:00 pm

to

7:00 pm
Thu., 7/19/18

3:00 pm

to

7:00 pm
Thu., 7/26/18

3:00 pm

to

7:00 pm
Thu., 8/2/18

3:00 pm

to

7:00 pm
Thu., 8/9/18

3:00 pm

to

7:00 pm
Thu., 8/16/18

3:00 pm

to

7:00 pm