Harvard Author Anne Gardiner Perkins: Yale Needs Women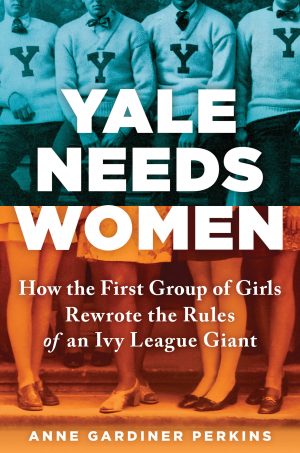 Harvard author Anne Gardiner Perkins will discuss her new book, Yale Needs Women.
Volunteers Hall
The news was so shocking that the New York Times ran it on the front page.
Yale, which had banned women undergraduates for the previous 268 years, was finally going coed. A student editorial praised Yale's decision as a "personal triumph" for Yale President Kingman Brewster. And yet, had Brewster had his way, Yale would never have admitted women at all.
Yale Needs Women tells for the first time the true story of the young women students who broke the gender barrier at Yale in September 1969. They came from all over the country: Chicago, Atlanta, Los Angeles, Baltimore, Boston, the Bronx. Few were prepared for what they found when they arrived.
Outnumbered seven-to-one because of the gender quota Yale put in place, these young pioneers, most of them just teenagers, were barred from many of the privileges their male classmates took for granted. Yale Needs Women follows the story of five women students in particular—two black and three white—through the tumultuous early years of coeducation at Yale.
Based on five years of archival research and eighty oral histories, Anne Gardiner Perkins's unflinching account of a group of young women striving for change is an inspiring story of strength, resilience, and courage that continues to resonate today.
~ https://annegardinerperkins.com/yale-needs-women/ ~