NEW DATE FOR THE ICE CREAM SOCIAL!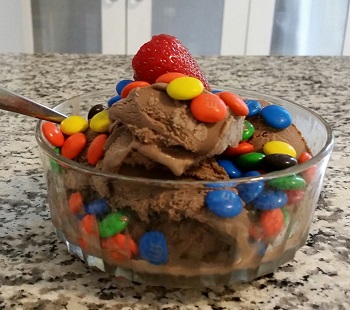 The Social has been rescheduled to Saturday, June 22 starting at 11:00 AM.  Saturday's weather looks to be perfect: sunny, dry, and clear skies!  We hope that you can join us for this new day and time!
Many thanks for your patience!
Ice Cream Social ~ Summer Reading Kickoff! – All Ages
Come make your own yummy sundaes; socialize with friends; enjoy playing giant lawn games including Bananagrams, checkers & chess, Snakes and Ladders, Pass the Pigs; and enjoy classic rock songs performed by the talented local band Electric Orange!  Volunteers needed to help with activities – please sign up to volunteer in the Children's Room.
Let's try to go Low Waste this year!!!  Ice Cream Social attendees are encouraged to bring their own non-disposable bowls, cups, & spoons. (As in the past, the library will also still provide disposable bowls, cups & spoons.)
Pre-registration is greatly appreciated, so that we can provide enough sweet treats for all, and also so that we can notify you if we need to use a rain date.  Call the Children's Room at (978) 456 – 2381 to register.