HFOA Concert: Radio Play ~ Little Women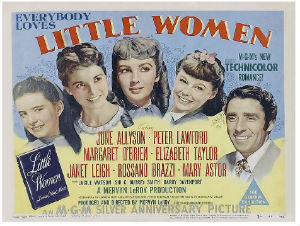 Harvard Friends of the Arts in Partnership with Fruitlands Museum presents:
A staged reading of the 1949 Old Time Radio Theater production of Little Women
Saturday, March 2:  Doors open at 7:00 PM ~ Show starts at 7:30 PM
Sunday, March 3:  Doors open at 1:30 PM ~ Show starts at 2:00 PM
With Special Guest Appearance by Louisa May Alcott!
Produced & Directed by: Bob Eiland
With: Maren Caulfield, Victoria Doughty, Tara Earl, Bob Eiland, Edie Hettinger, Jake Lewis, Jim Stoddard, Isabelle Vernalia, Lynda Vernalia Sound Foleys: Tim Clark, Jim Breslauer Music Director: Helen Batchelder Choreographer: Edie Hettinger Piano: John Chapman Sound Engineer: Joan Eliyesi
Seating is limited. Please call ahead to reserve tickets. Free Admission but donations are appreciated.