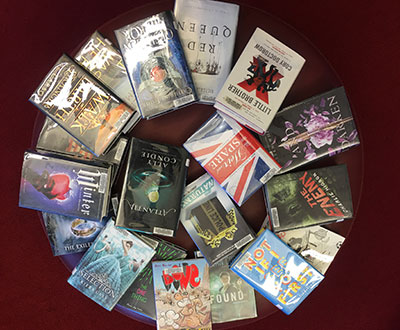 Students in grades 6-12, this is your space (not your parent's, your little brother's, or your grandmother's)! Drop in and browse our collection of teen fiction and nonfiction, or page through some graphic novels and magazines. Looking for something to do with your friends? Stop by the Reference Desk and sign out a game to play!
Don't forget to check out our upcoming teen programs, including Treat Workshops, Teen Advisory Board and Maker Days, where you can drop in and create something new.
Questions? Comments? Ideas? Please contact Jill Hayes, Teen Services Librarian at jhayes@cwmars.org or by calling 978-456-4114.
Programs & Events
Latest News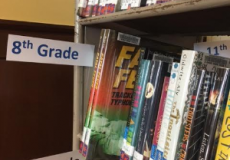 Stop by the Reference Desk and pick up a copy from the Bromfield Summer Reading cart!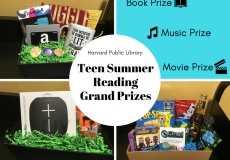 The library's Teen Summer Reading program will be wrapping up on August 16th- but it's not too late to sign up and get your raffle entries in!