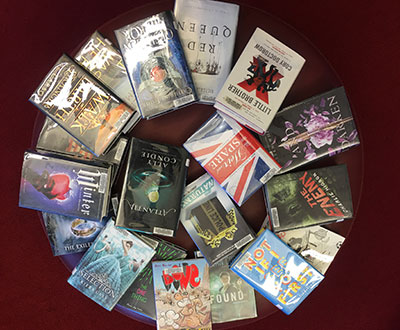 Students in grades 6-12, this is your space (not your parent's, your little brother's, or your grandmother's)! Drop in and browse our collection of teen fiction and nonfiction, or page through some graphic novels and magazines. Looking for something to do with your friends? Stop by the Reference Desk and sign out a game to play!
Don't forget to check out our upcoming teen programs, including Treat Workshops, Teen Advisory Board and Maker Days, where you can drop in and create something new.
Questions? Comments? Ideas? Please contact Jill Hayes, Teen Services Librarian at jhayes@cwmars.org or by calling 978-456-4114.
Latest News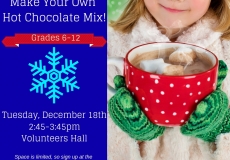 Want to learn how to make your own hot chocolate mix? 
Students in grades 6 and up, join us on December 18th from 2:45-3:45pm.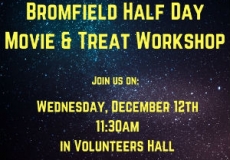 Harvard Teens, join us on Wednesday, December 12th to watch Solo: A Star Wars Story and decorate Gingerbread Wookies with frosting and candy!