Latest News
Tomorrow is a half day for the Harvard schools, and the library is hosting an awesome program on Desert Animals!
Seats are still available - call soon to reserve yours: (978) 456 - 2381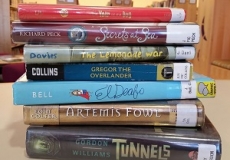 Did you know that we run monthly book groups for 3rd, 4th, 5th, and 6th graders?  New members are welcome ~ spaces are limited in some groups.
Please call the Children's Room at (978) 456 – 2381 for more information & to register.