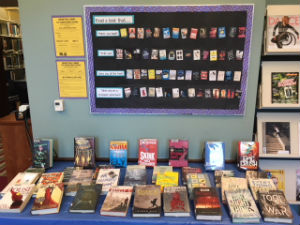 Need a book suggestion?
Stop by the teen room! We've got books to make you laugh, books to make you cry, thrillers and dystopian adventures on display.
Looking for another genre? Check out the teen series and sequels binder, or the 5 Star Teen Reviews binder in the teen room.
Or, ask a Reference Librarian! We'd love to help you find something new.