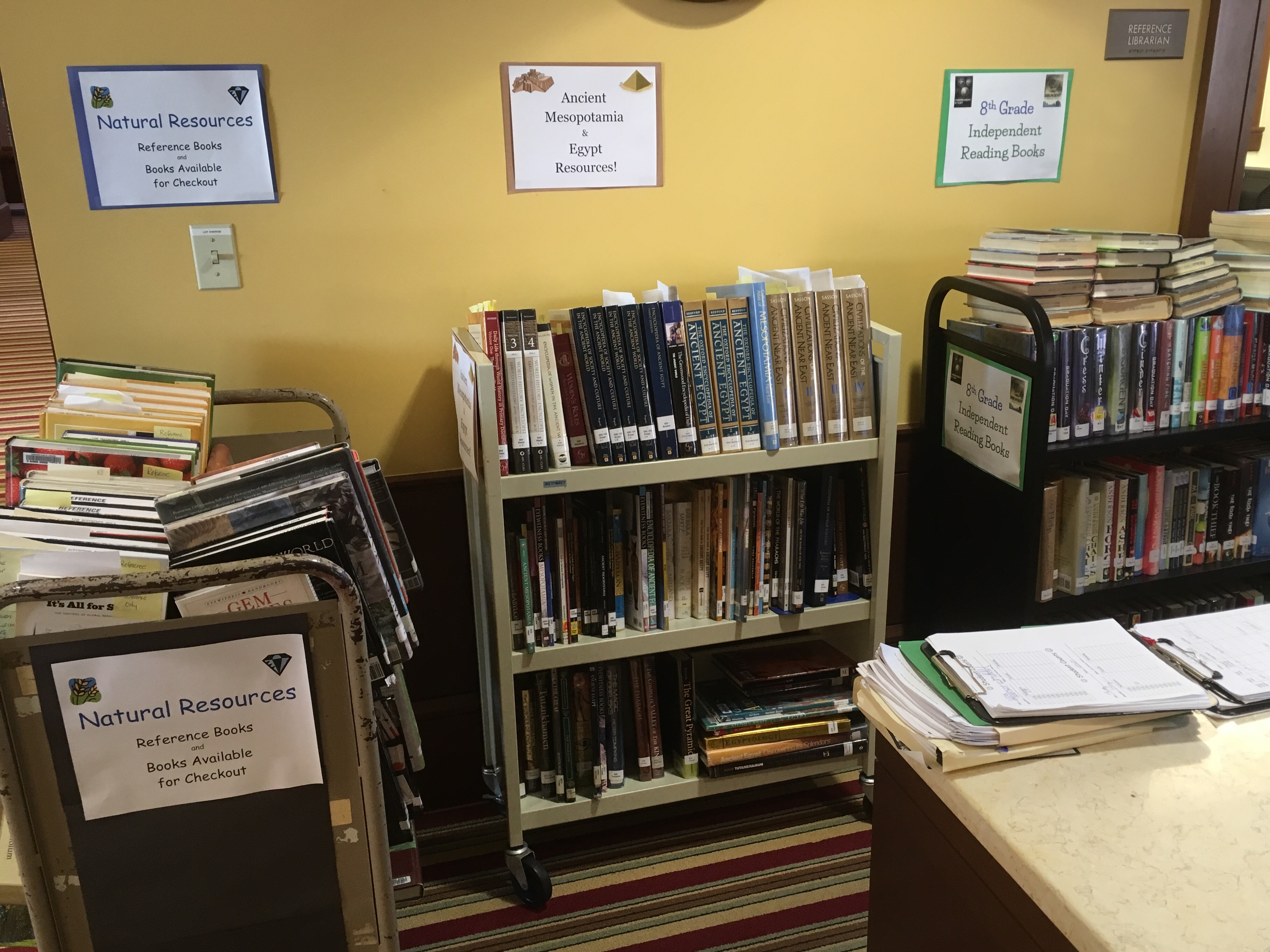 Working on the Natural Resources Project? 
Need information for your Ancient Egypt and Mesopotamia Project?
Looking for a book on the 8th Grade Independent Reading list?
Stop by the Reference Desk and look at our Assignment Carts!
Teachers often let us know when a big research project is coming up, so we can put together a cart full of books and reference materials relevant to your topic. 
Having trouble finding the information you need? Please feel free to ask us! We are always happy to help find research materials for you.