Attention iPhone and iPad Users!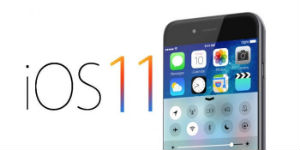 ---
Lynda.com is an online learning platform that offers business, software, technology, and creative skills to achieve personal and professional goals. Through videos and downloadable exercises, industry experts provide engaging course instruction.
Harvard Public Library card holders have free access to the Lynda.com catalog. 
Want to learn about the new IOs 11?
Watch Lynda.com's course iOS 11: iPhone and iPad New Features
Getting starting with lynda.com
1. Login into lynda.com from our website with your Harvard Public Library card number and PIN/Password.
2. Create your account.
Everyone who uses lynda.com needs to create a personal profile on lynda.com so that you can track your progress through courses, create playlists, take tests, and earn certificates of completion.
3. Start learning!
You are now free to watch iOS 11: iPhone and iPad New Features and all of the content on lynda.com!
4. Returning to your course.
Return to the lynda.com site via the library's eLearning page to continue your courses.