It's Tax Season at the Library!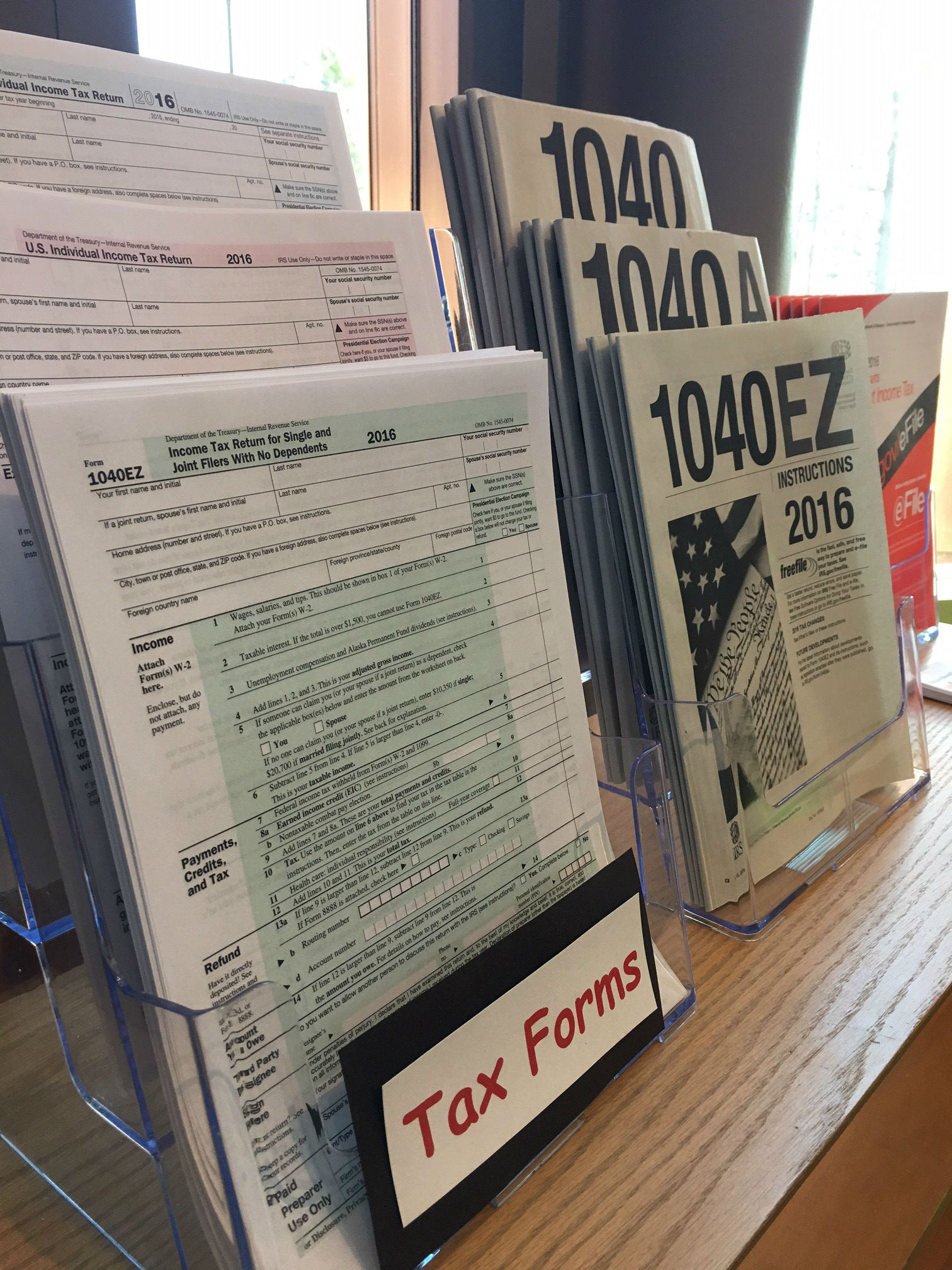 The good news?
This year's deadline for filing both Massachusetts & Federal Tax Forms is Tuesday, April 18th.
The bad news?
You still have to file your taxes.

Tax Forms Available at the Library
The library has the following print copies of tax forms available for patrons:
Massachusetts Resident Income Tax Form 1 Form and Instruction Booklet
Federal Tax Forms and Instructions for the 1040, 1040A & 1040EZ  
The Reference Desk has a notebook of reproducible copies of most Federal Tax Forms and Instructions, including the popular schedules.
Need additional tax products?
Federal Tax Forms
Go to the IRS Forms and Publications website to view, print or download tax products.
You may order print copies of Federal tax Forms online.
You may also call 800-829-3676 to order current and prior year Federal Tax forms and instructions.
Massachusetts Tax Forms
Massachusetts paper forms may be printed from the DOR website.
File your Massachusetts taxes electronically at Mass.gov/eFile.
Need additional information about Massachusetts forms, call the DOR's main information lines at 617-887-MDOR  (or toll-free in Massachusetts at 800-392-6089) for assistance.