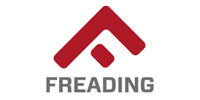 Detailed Instructions
Helpful Links
Freading is an e-book collection, available to Harvard Public Library cardholders, that offers tens of thousands of eBooks that are available anytime, anywhere. 
Freadings highlights:
There are no holds and users have simultaneous access to all titles.
New titles are added every week from independent publishers such as Algonquin, Open Road Media, Sourcebooks, Sterling and Workman.  
Travel Books – Always Available! 
​​Freading has a large collection frequently updated of LONELY PLANET travel guides.
LONELY PLANET is the largest publisher of travel guides in the world. Their books offer affordable ways to see the sites that you want when you travel. Inside the pages are must-have cultural insights, honest reviews of hotels and food, tips on traveling with children, and how to get around like a local.
So if you are planning a trip or want to explore the world from your couch use Freading to explore the world with Lonely Planet
What is the weekly checkout limit?
Every Harvard Public Library cardholder has a weekly limit of 9 books.  In the upper right corner, there is a counter which says how many books you have used, and how many are remaining.  Example:  1/9means the limit is 9 book loans per week, and you have used 1.
How long do I have the eBook for and can I renew a book?
All Freading ebooks circulate for a 2-week initial period.  A book can be renewed for one 2-week period by going back to the book display on the website and hitting the download button again.
Freading Login
To login to Freading you will need your Harvard Public Library Card Number and Pin.
Your Harvard Public Library Card Number is the barcode number on the back of your card – enter with no spaces and if it begins with a "D" use a capital D. 
Your Pin is the same one that you use to sign into the C/W MARS catalog. If you have not yet signed into the catalog, it is the last four digits of your phone number or your last name in all capital letters.