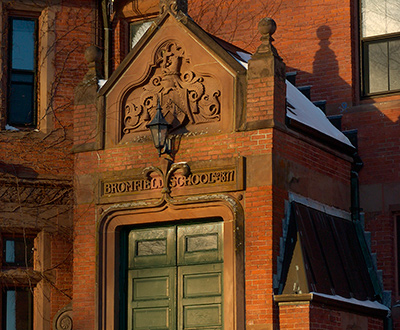 A Letter from the Director
Dear Patrons,
As we carefully emerge from three years of pandemic worries, your Harvard Public Library invites you to come in and stay a while to browse the collection, find a comfortable spot to sit and read, meet with a friend or colleague, or simply watch the sun setting over Bare Hill Pond.
The library is open six days a week (five days during July and August) and three evenings until 8PM. We continue to offer all the same great services as we did pre-pandemic, plus additional new ones. Many patrons learned to access and enjoy the library's vast collection eBooks and eAudios over the course of the past three years, and after listening to many suggestions we have recently added Kanopy to our digital offerings. Kanopy is an on-demand streaming video platform that offers access to a curated catalog of entertaining and enriching films as well as documentaries, award-winning foreign films and more. Additionally, Kanopy offers access to The Great Courses, a series of college-level audio/video courses and documentaries produced and distributed by The Teaching Company. Kanopy joins the list of other e-Collection offerings including Overdrive, Hoopla, and Freading.
Teachables and Bookflix from Scholastic Library publishing were added to our Children's collection during the pandemic to support the elementary school children and the remote or home-schooled learners. Beyond the valuable contribution to the academic curriculum, both offer opportunities for children to continue their education when school is not in session.
Thanks to the community's support, the Friends of the Harvard Public Library had a very successful Book Sale this year. The money raised goes to support our museum passes, children's programming, Summer Reading Program and other cultural events throughout the year. This year the museum passes are plentiful, children's programming continues to grow and Summer Reading offered a variety of special events including a kickoff celebration featuring live music and popsicles. We are thrilled to have programs and activities returning in full force again! Please join us!
While the past three years had a wide array of challenges, the library staff and I thank the Harvard Community for your support, your kind words, and your flexibility to work with us as we all worked our way through the dark days of the pandemic.
With gratitude,
Mary Wilson
Library Director