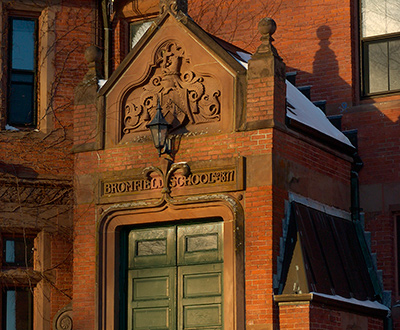 A Letter from the Director
Dear Patrons,
As we begin the month of April and an extended period of social distancing, I want to share with you some of the fun and creative ways the library has moved our services to the virtual world to continue serving our community.
Our Children's Department is now holding all the regularly scheduled story hours online using the Zoom app.  While not being able to share the same physical space, participants can interact with Abby through the platform and see their friends and neighbors as together they join in with songs, finger play, and stories.  Chapter Book read-aloud story sessions and the Book Group meetings happen in the afternoon for older children and video crafting sessions will begin in the coming week.  The Edible Books and Lego Expo, originally scheduled to take place at the library, will take place as scheduled but in a virtual format this year.  We can't wait to see our patrons' creativity on display!  The Spring Reading Challenge is ongoing with participants reading books, writing reviews, competing in virtual scavenger hunts and earning virtual badges via the Beanstack app.  There are children's eBooks, eAudios and eVideos available for patrons to download through any of the digital collections we offer.
Our Teen and Reference Department have been working closely with the Bromfield Middle School teachers to set up reference resources and reading lists for students during the extended school closure.  Programs for teens will launch this month to include craft activities.  There is also a Spring Reading Challenge for teens and adults via the Beanstack app.  With our many digital resources, you can learn a new language using Mango, brush up on or learn new software programs through Lynda.com, check the financial markets with Morningstar, or research your family history via Heritage Quest. 
As we moved to the virtual service world, the library has worked to make access to our many digital resources as easy as possible for all our residents.  Instant digital eCards are now available for residents who do not have cards.  The instant eCards provide access to the Overdrive digital collection of eBooks, eAudios and eVideos.  These are temporary cards which can be turned into regular library cards once we reopen.
The library staff is taking this time of closure to develop and provide new ways to serve our patrons.  We will continue to highlight the new items in our collection and new programs for our patrons on the library website as well as through Facebook, Instagram, and Twitter.  You can sign up to receive our emailed list of new items in the collection as well as our Children's monthly newsletter.  As always, the library staff is available via email (reference@harvardpubliclibrary.org) and we are answering phone calls (978-456-4114) at the library Monday –Thursday from 10 am-5 pm.
On behalf of everyone at Harvard Public Library, I send sincere wishes to you all for good days and good health.  As I left the library last week a patron shouted out to me "We miss our librarians!"   Well, let me assure you, we miss you all too!
Mary Wilson
Library Director