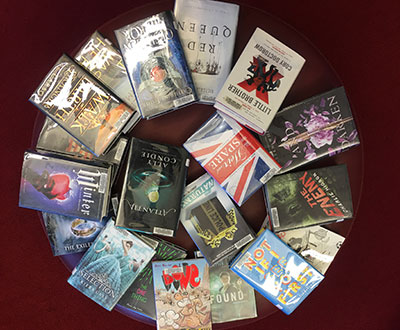 Students in grades 6-12, this is your space (not your parent's, your little brother's, or your grandmother's)! 
Looking for book suggestions? Try a Teen Book Grab Bag. Use this survey to tell us what you like to read, and the Teen Librarian will make you a grab bag of 5 books based on your preferences that you can pick up when it's convenient.
Remember- you can always use one of the library's digital collections to check out an eBook, eAudiobook, eMagazine, graphic novel, streaming video or music!
Hoping for something to do?  Sign up for teen programs, listed on the program page. We offer two Teen Book Groups, and monthly Maker Day programs and treat workshops. You can also volunteer with the library's Teen Advisory Board.
Questions? Comments? Ideas? Please contact Jill Hayes, Teen Services Librarian at jhayes@cwmars.org.
Click here to see the variety of programs & events that we offer for teens, including book clubs, crafts, and early release day performances.
Looking for Teen eBooks? Want to download Movies, Television or Music? Need homework resources? Checkout our eLibrary for Teens!
Love the Library? Want to help out? The Harvard Public Library has many volunteer opportunities for teens in our community. 
Latest News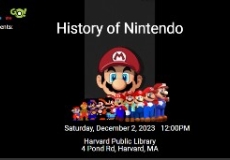 Teens and adults, join us on Saturday, December 2nd at noon to explore the History of Nintendo.
Learn how the iconic console evolved to where it is today in this walkable and playable pop up exhibit!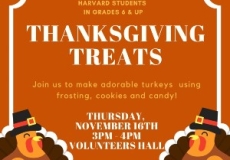 Students in grades 6-12 join us on Thursday, November 16th at 3:00 pm for a Thanksgiving Treats workshop!