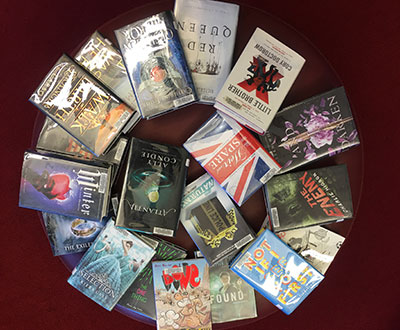 Students in grades 6-12, this is your space (not your parent's, your little brother's, or your grandmother's)! 
Even though the physical library is closed, there's still plenty to do. Use one of the library's digital collections (https://www.harvardpubliclibrary.org/resources-research/elibrary)  to check out an eBook, eAudiobook, eMagazine, graphic novel, streaming video or music!
Looking for a book suggestion? Browse the booklists in the left sidebar, or send an email to the Teen Librarian with your favorite book, author, or genre for a personal list of recommendations.
Don't forget to check out our virtual programs, listed on the program page, or keep up with what's going on at the library through the Teen Blog.
Questions? Comments? Ideas? Please contact Jill Hayes, Teen Services Librarian at jhayes@cwmars.org.
Latest News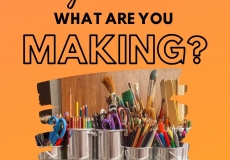 Cooped up at home? We miss seeing you- and hearing about the projects you've been working on!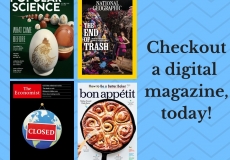 Want a new magazine to flip through?