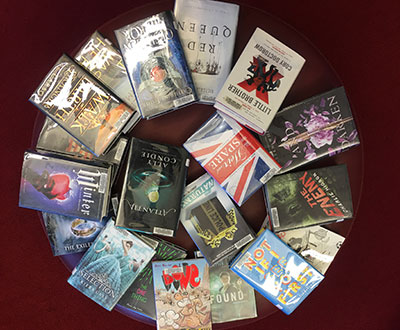 Students in grades 6-12, this is your space (not your parent's, your little brother's, or your grandmother's)! 
Curbside Service continues as GRAB & GO! Ready to pick up some books, graphic novels, DVDs, or magazines from the library? Fill out a GRAB & GO! Pickup Form and tell us what you'd like to check out!
Looking for print book suggestions? Try a Teen Book Grab Bag. Use this survey to tell us what you like to read, and the Teen Librarian will make you a grab bag of 5 books based on your preferences to be added to your curbside order.
Don't forget to request a Teen Take & Make maker kit to be added to your curbside or grab bag.
Remember- you can still use one of the library's digital collections to check out an eBook, eAudiobook, eMagazine, graphic novel, streaming video or music!
Looking for eBook suggestions? Browse our eBook lists in the left sidebar. These lists are by genre and topic, and include links to downloadable eBook and eAudio versions of each title.
Hoping for something to do?  Participate in our virtual programs, listed on the program page, or keep up with what's going on at the library through the Teen Blog.
Questions? Comments? Ideas? Please contact Jill Hayes, Teen Services Librarian at jhayes@cwmars.org.
Latest News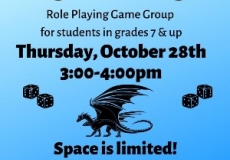 For students in grades 7 and up.
Curious about Dungeons and Dragons? Looking for companions to embark on a quest? Simply want to learn how to play?
Join us on Thursday, October 28th at 3pm for our first Dungeons and Dragons session.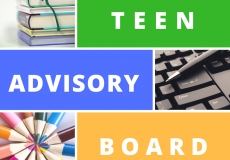 Want to volunteer at the library? 
Join Teen Advisory Board (TAB). TAB is a group of volunteer students in grades 6-12.