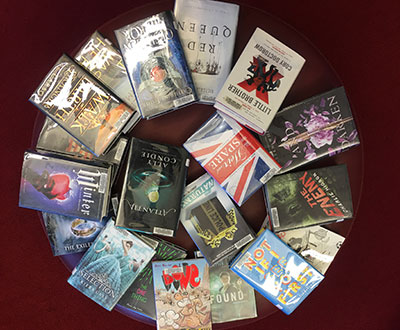 Students in grades 6-12, this is your space (not your parent's, your little brother's, or your grandmother's)! 
Looking for book suggestions? Try a Teen Book Grab Bag. Use this survey to tell us what you like to read, and the Teen Librarian will make you a grab bag of 5 books based on your preferences that you can pick up when it's convenient.
Remember- you can always use one of the library's digital collections to check out an eBook, eAudiobook, eMagazine, graphic novel, streaming video or music!
Hoping for something to do?  Sign up for teen programs, listed on the program page. We offer two Teen Book Groups, and monthly Maker Day programs and treat workshops. You can also volunteer with the library's Teen Advisory Board.
Questions? Comments? Ideas? Please contact Jill Hayes, Teen Services Librarian at jhayes@cwmars.org.
Latest News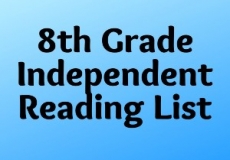 Looking for a book on the 8th Grade Independent Reading List? 
All print books on the list are currently shelved in the Reference section. Don't see them? The Reference Librarians will be happy to show you where they are located.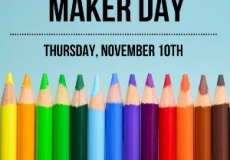 Students in grades 6-12, join us on Thursday, November 10th for Maker Day!
This month we will be using the library's 3D Printing Pens to draw 3D objects!
The buttonmakers will also be available to create your own buttons.