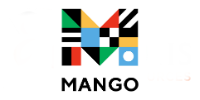 Detailed Instructions
Online Language-Learning 
through Conversations and Films.
Learn to speak new languages and meet new cultures through cool experiences like overhearing a conversation between native speakers, watching a suspense-ridden action flick, or learning how to flirt in different languages.
Over 70 foreign language courses featuring native speakers.
Over 17 ESL/ELL courses, targeting essential and necessary dialogue.
Fun and cultural specialty courses, including Romantic Courses, Pirate, and Shakespearean English!
Mango can be used online from any computer, anywhere, at any time.
Mango also goes wherever you go with full apps for iOS and Android mobile devices. Over 70 language courses available in the palm of your hand!
Set up an account with your email address, and Harvard Public Library card number and select a password.