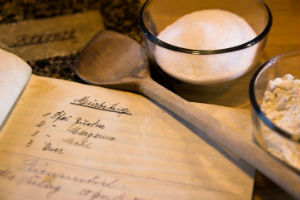 Join the Cookbook Club @ HPL this Fall!
Once a Month on a Thursday evening
7:00-8:30pm 
Volunteers Hall
October 17th we are cooking from The Smitten Kitchen Cookbook Series by Deb Perelman
How it works:
Each month a cookbook or cookbook author is selected.
Register to attend book club at either the Circulation Desk or email Jennifer at Reference: reference@harvardpubliclibrary.org
Pick up this month's book at the Circulation Desk.
Spend some time reviewing and pick a recipe to test!
Email Jennifer the pot luck dish you plan to share.
Join us for a lively discussion about the cookbook, the recipes and enjoy some fabulous dishes!
We will provide plates, water, sparkling water, napkins and silverware.
Per Massachusetts state law regarding potlucks, please be advised:
Neither the food nor the facilities have been inspected by the state or by a local public health agency.
Sponsored by the Friends of the Harvard Public Library