Harvard Public Library 2021 Reading Challenge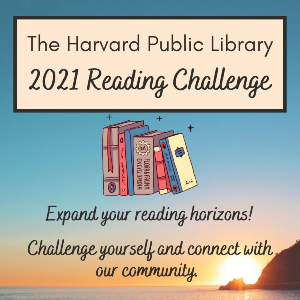 Join the library for a fun, year long reading challenge designed to get you reading outside the box and talking with other readers in our community. Read a book that matches each of the 12 categories and participate the virtual conversation.
Interested? Click the link to learn more!