LIBRARY CLOSURE INFORMATION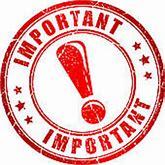 Update: Director's Message ~
April 2020
Dear Patrons, 
During this challenging time we appreciate your support and understanding. We continue to receive guidance from local and state officials regarding the COVID-19 virus, and are working to make decisions in the best interests of library patrons, volunteers, and staff. 
Here is information that may be useful during our closure: 
 Materials — All physical items, including museum passes, will not be available to check out while we are closed. 
 Renewals — Items recently checked out will renew automatically. For items that come due during the time we are closed, we ask that you do not return them for now. There will be no fine for late returns once we reopen. Our network is working on further extending due dates for all items currently checked out. 
 Fines — All overdue fines will be waived during our closure. If you have materials out from our library, please do not return them while we are closed. We are automatically waiving fines for any Harvard Public Library items that become due while we are closed. 
 Delivery — The delivery of items from other libraries has been suspended for the time being. If you are expecting an item through interlibrary loan it will not be arriving until the delivery system is reopened. 
 eBooks and Digital Media — We have an extensive collection of electronic resources which you can access from home. If you have questions about these services, you can email reference@harvardpubliclibrary.org or call the library Monday - Thursday from 10 am - 5 pm. 
 Ask a Librarian — If you have any other questions, would like assistance with any of our digital resources, have questions about the library, or have reference questions, you can call the library at 978-456-4114 or email us at reference@harvardpubliclibrary.org.
 Library Updates — Stay up-to-date with any announcements and updates on our library website harvardpubliclibrary.org 
Thank you all for your support and understanding. 
Mary Wilson, Library Director