Library Services Information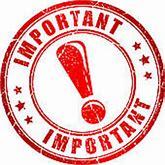 Dear Patrons, 
During this challenging time we appreciate your support and understanding. We continue to receive guidance from local and state officials regarding the COVID-19 virus, and are working to make decisions in the best interests of library patrons, volunteers, and staff. 
Here is information that may be useful during our closure: 
 Returns — The book drop is now open!  Materials may be also be returned to the book carts outside the library's front door during curbside hours. All items will be quarantined. It may take up to a 10 days for items to be removed from your account. Overdue fines will be waived.
 Delivery — Delivery has resumed but due to volume there may be a delay receiving items. 
 eBooks and Digital Media — We have an extensive collection of electronic resources which you can access from home. If you have questions about these services, you can email reference@harvardpubliclibrary.org or call the library Monday and Wednesday 10:00 – 5:00, Tuesday and Thursday 10:00 – 8:00, Friday 10:00 – 2:00 and Saturday 10:00 – 4:00.   
 Ask a Librarian — If you have any other questions, would like assistance with any of our digital resources, have questions about the library, or have reference questions, you can call the library at 978-456-4114 or email us at reference@harvardpubliclibrary.org.
 Library Updates — Stay up-to-date with any announcements and updates on our library website harvardpubliclibrary.org 
Thank you all for your support and understanding. 
Mary Wilson, Library Director