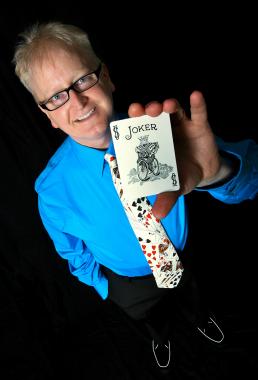 AbraKidabra! Magic Show
Wednesday, October 18 at 2:00 PM
All Ages
Get ready for AbraKidabra!, an exciting and fun magic show developed especially for kids and families by Mike Bent.
In the 20 years that Mike has been entertaining audiences, he has gained a reputation as one of the best comedy-magicians in the country.
Mike has even performed multiple times at the Annual White House Easter Egg Roll.  AbraKidabra! is a state-of-the-art magic show written especially for children that combines amazing magic, big laughs, and hilarious surprises for a completely interactive experience.
Register here:  http://www.eventkeeper.com/code/events.cfm?curOrg=HARVARD#7357119