Below are three databases that offer materials of special interest to children:
Kids InfoBits is the perfect educational product for today's young learners. It's a content-rich, authoritative, easy-to-use resource featuring age-appropriate content covering a broad range of educational topics.
Britannica Library Children:  
You can choose from a variety of content types, including articles, images, videos, dictionary, magazines, Web's Best Sites, Primary Sources & Ebooks, and Year in Review.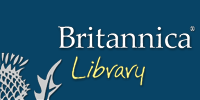 Scholastic BOOKFLIX
A unique early learning resource, BookFlix pairs animated stories with related nonfiction ebooks to build both a love of reading and real-world knowledge. BookFlix enhances story time programs and strengthens family literacy with hundreds of paired texts, learning games, reading supports – in both English and Spanish.