The Ice Cream Social Returns!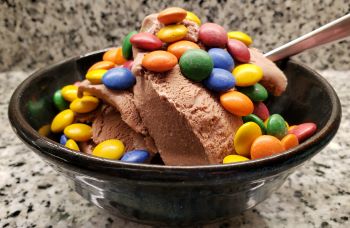 Summer Reading is just around the corner, and we are excited to announce the return of the Ice Cream Social as the Summer Reading Kickoff event!
Ice Cream Social
Tuesday, June 27 at 4:00 PM
All Ages
Register here: http://www.eventkeeper.com/code/events.cfm?curOrg=HARVARD#7261874
Come make your own yummy sundaes with ice cream from West Side Creamery, socialize with friends, have fun playing lawn games, and enjoy classic rock songs performed by the talented local band Electric Orange!  The Ice Cream Social takes place outdoors on the library lawn.
Let's try to go Low Waste this year!!!  Ice Cream Social attendees are encouraged to bring their own non-disposable bowls, cups, & spoons. (The library will also provide disposable bowls, cups & spoons as needed.)
Pre-registration is greatly appreciated, so that we can provide enough sweet treats for all, and also so that we can notify you if we need to use a rain date.  (Rain dates are Wed. June 28 and Thurs. June 29 at 4:00 PM.)
The Ice Cream Social is sponsored by the Friends of the Harvard Public Library, with support from West Side Creamery and Roche Bros. Supermarkets.