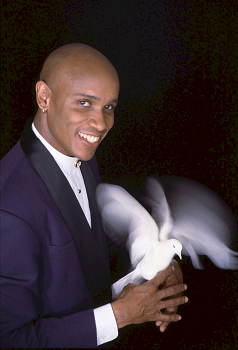 We are so excited to have the amazing magician Bonaparte return to the library!  Don't miss this awesome show - register soon!
The Magic of Bonaparte – All Ages:  Wednesday, March 22 at 12:30 PM
Bonaparte is "Boston's Hottest Magician" – his dazzling, interactive style of magic has captured the hearts and provoked the laughter of thousands of children and adults around the world.
Children of all ages will be amazed and astounded as they witness objects mysteriously change places and change colors – right before their eyes!  Items Impossibly Vanish and Reappear – visual magic at its best!
Registration is required!  Attendance is limited to 100 total attendees.
Register here:  http://www.eventkeeper.com/code/events.cfm?curOrg=HARVARD#7200142