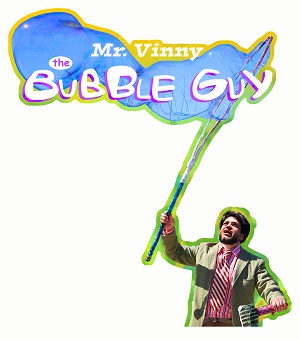 Mr. Vinny the Bubble Guy
Wednesday, October 27 at 2:00 PM
Join Mr. Vinny for some bubble fun on the library lawn!  Using giant bubble wands he designed and constructed himself, Mr. Vinny will gather kids for an hour long game of watch, chase, and pop the bubbles! 
Registration required: all registrants will receive an email reminder prior to the event, and if rain or other weather interferes with the show, then an email will be sent with alternate plans.
Register by filling in this brief Google form.
This program is sponsored by the Friends of the Harvard Public Library