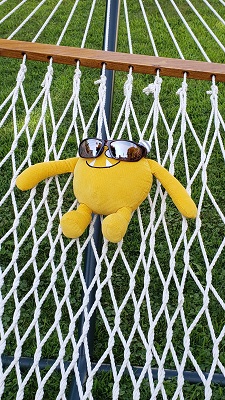 Now that summer reading is over, Nibbles the Book Monster has decided to take a summer vacation!!!
Nibbles has promised to send us photos of his adventures while he is on vacation - we will make sure to post the photos on Facebook, Instagram, and Twitter so that you can see what Nibbles is up to!
And don't worry - you can still get a sticker each time you come into the children's room, even though Nibbles won't be there...