LEGO Club ~ Ages 5 and up*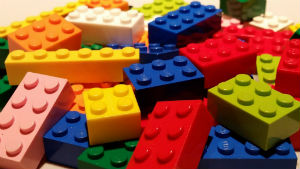 Mon., 7/8/19

3:00 pm

to

4:30 pm
Mon., 7/15/19

3:00 pm

to

4:30 pm
Mon., 7/22/19

3:00 pm

to

4:30 pm
Mon., 7/29/19

3:00 pm

to

4:30 pm
Mon., 8/5/19

3:00 pm

to

4:30 pm
Mon., 8/12/19

3:00 pm

to

4:30 pm
Have fun building Lego creations with other Harvard Lego fans! Parents are encouraged to join in the fun & assist with supervision.  Please see the Children's Librarian for more information and to pre-register.
To pre-register for summer programs, Harvard residents may call the Children's Room at (978) 456 – 2381, not more than four weeks ahead.
Nonresidents may register for programs one week in advance of the event, provided that there is space available. Please call ahead to confirm whether programs have available space.