Storytime for 2's & 3's ~ Ages 2 & 3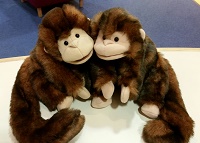 Storytime for 2's & 3's will resume on October 4.
Newly reimagined for Fall 2023 to include a focus on phonemic awareness! 
Stay tuned – full details on this storytime, which is appropriate for children aged 2 & 3, will be available when registration opens on September 20.
In order for instruction on the phonemes to develop in a logical sequence, registration is required for the 5 week session.
The 5 week session begins on October 4 and runs through November 8 (no storytime on November 1).
Registration begins on September 20 and closes on October 4, or when the storytime is full, whichever comes first.
Registration is required: Enrollment is limited to 10 children and their caregivers.
Register for the 5 week session here:  http://www.eventkeeper.com/code/events.cfm?curOrg=HARVARD#7358394