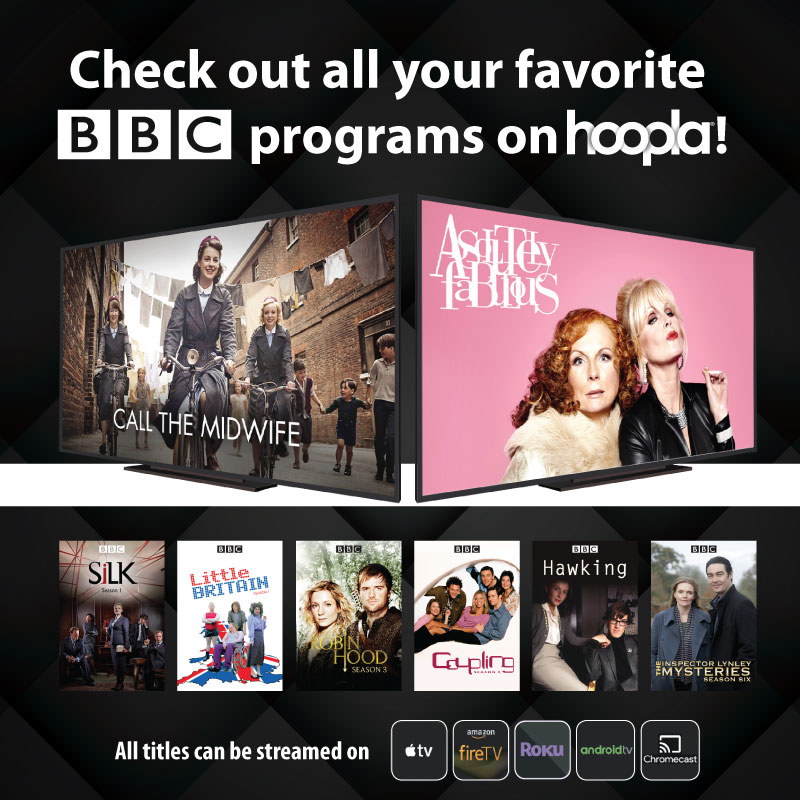 Use hoopla's Android TV, Apple TV, Fire TV or Roku app to stream movies and TV shows for free from the library!
hoopla is a groundbreaking digital media service offered by the Harvard Public Library that allows patrons to borrow movies, music, audiobooks, eBooks, comics and TV shows to enjoy on their computer, tablet, or phone – and now even your TV! 
You can now browse or stream over 33,000 movie and television shows using the hoopla app available on:
Android TV
Apple TV
Fire TV
Roku   
With no holds and no waiting, titles can be streamed immediately! 
hoopla has something for everyone. Whether you're into movies, entertaining television shows or health and fitness, you'll discover new finds — and some great ones too!
Apple TV users will also be able to stream both audiobooks and music!
Instructions for using the hoopla app on a streaming device as well as smartphones and tablets are available on our hoopla Learn More page on our website.
Checkout the collection now!