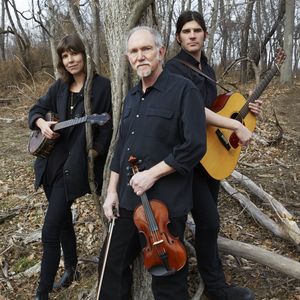 Molsky's Mountain Drifters
Doors open at 7:00 PM
Show starts at 7:30 PM
Molsky's Mountain Drifters packs a punch with three of the most captivating performers in the most recent generation of Old-Time and American Roots music. The band features Bruce Molsky, (Grammy nominated, revered Old-Time music ambassador and Berklee College of Music Visiting Scholar) along with guitar genre bender Stash Wyslouch (of the Deadly Gentlemen) on guitar and vocals and master of the clawhammer banjo, Allison de Groot (of The Goodbye Girls).
Reserve seats by calling: 978-456-4114
Seating is limited. Please call ahead to reserve seats. Free Admission but donations are appreciated.