Magic by Scott Jameson! ~ All Ages*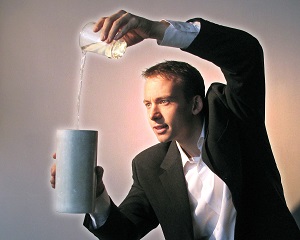 See the show audiences are calling "Superb!", "A blast!", and "Heartwarming fun for the whole family." Join magician and juggler Scott Jameson for an extraordinary performance that will have you laughing out loud and perched on the very edge of your seat. Umbrellas will be plucked from thin air, a drawing will come to life, basketballs will be spun and juggled, and the audience will travel through time.  Don't miss it!  Seats are limited – please pre-register in the Children's Room.
Contact the Children's Room at 978-456-2381.
This program is sponsored by The Harvard Public Library Trust