New! Teen Connections Book Group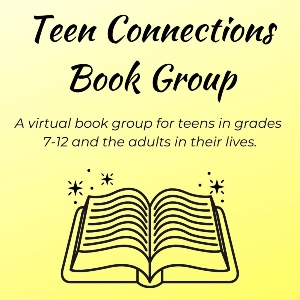 A NEW multi-generational book group hosted virtually by the librarians at the Harvard Public Library.
Have you ever heard of a Mother-Daughter Book Group? Teen Connections is a similar idea- but without the limitations of a specific gender or relationship. 
Teens if you have a parent, grandparent, aunt, uncle, or family friend you like to talk books with- invite them to join the group with you!