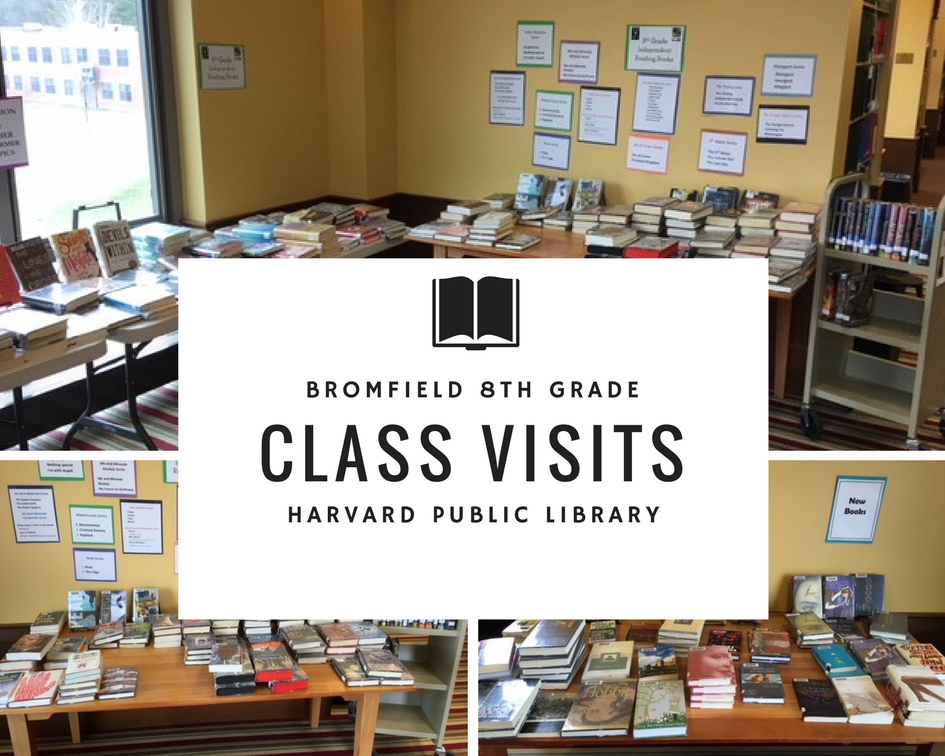 The staff of the Harvard Public Library are very pleased and excited to host 8th Grade Class visits throughout the school year.
If you are looking for a book on the 8th Grade Independent Reading List, come up to the Reference Desk and ask us if it's available. Or, go to our
Bromfield 8th Grade English
or,
8th Grade Reformer Books
page on the library's website to check for available eBooks and eAudiobooks.
Have a safe and fun April vacation and happy reading!