8th Grade Independent Reading List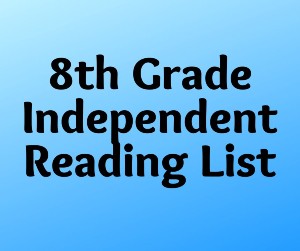 Looking for a book on the 8th Grade Independent Reading List? 
All print books on the list are currently shelved in the Reference section. Don't see them? The Reference Librarians will be happy to show you where they are located.
If you prefer to read the eBook, or listen to an eAudio, take a look at our Teen Page for the 8th Grade eBook list (
https://library.booksite.com/7419/nl/?list=CNL17&group=EB32
). This list contains links that go directly to the library's Libby, Hoopla, and Freading collections, where you can check out and download the book of your choice!
Happy reading!