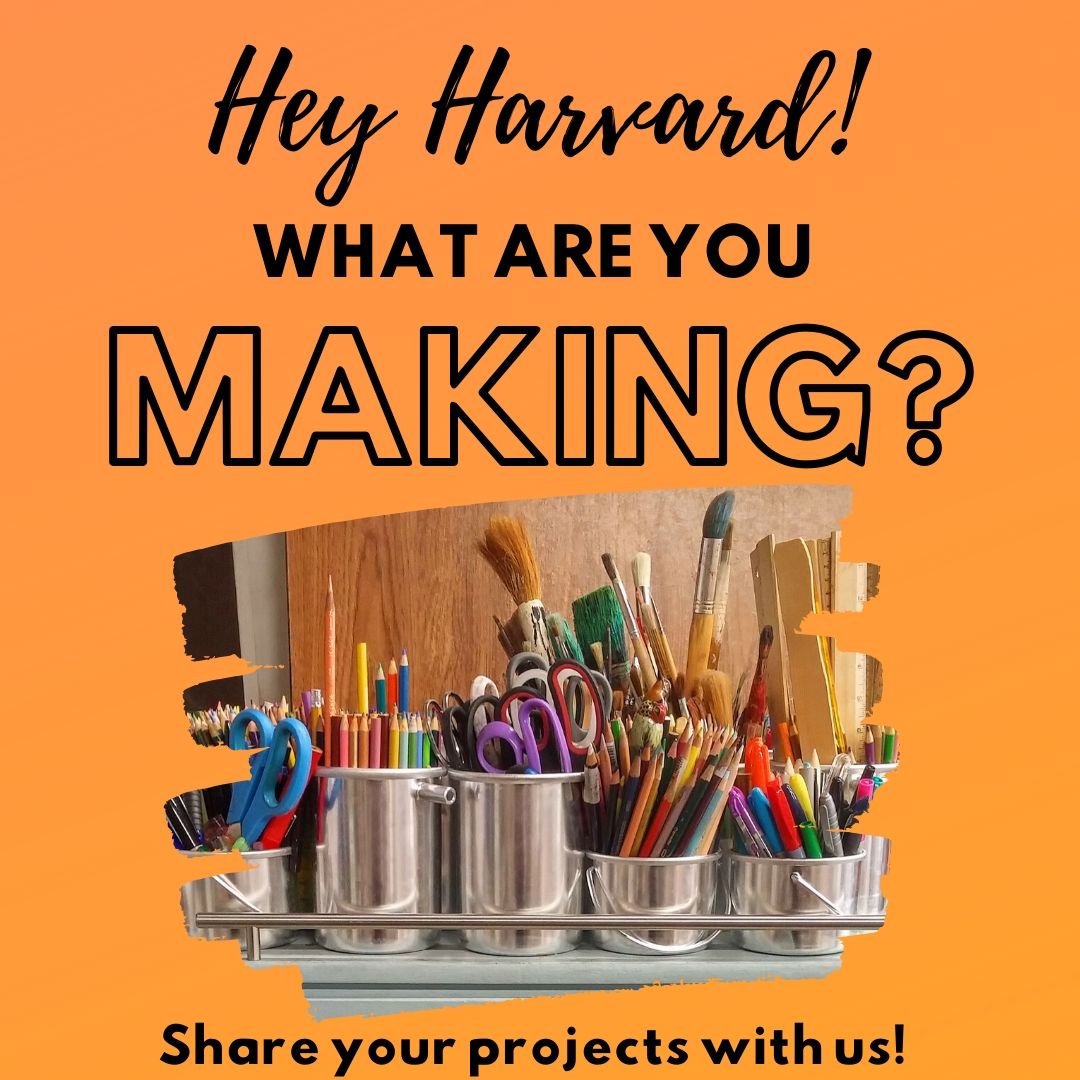 Cooped up at home? We miss seeing you- and hearing about the projects you've been working on!
Many makers are using this time to test the limits of their creativity, and we know that the residents of Harvard and Devens are no exception! 
Sketches and paintings, origami, sewing projects, knitting, baked goods, sculptures, homemade soap- we want to see what you've been making!
Send a photo of your current project to reference@harvardpubliclibrary.org by Wednesday, April 8th and we'll post it to the library's facebook page.
Log on Thursday, April 9th and check out your neighbor's creations!