December's Teen Take and Make Now Available!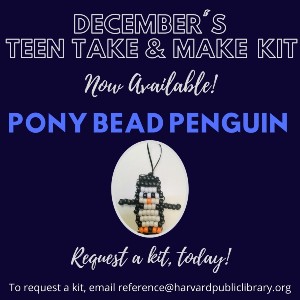 Students in grades 6--12, request your December Take and Make Kit today!
December's kit is a pony bead penguin- a project suggested by the members of the Teen Advisory Board!
Each kit contains black, white and orange beads, plastic cording and detailed instructions.