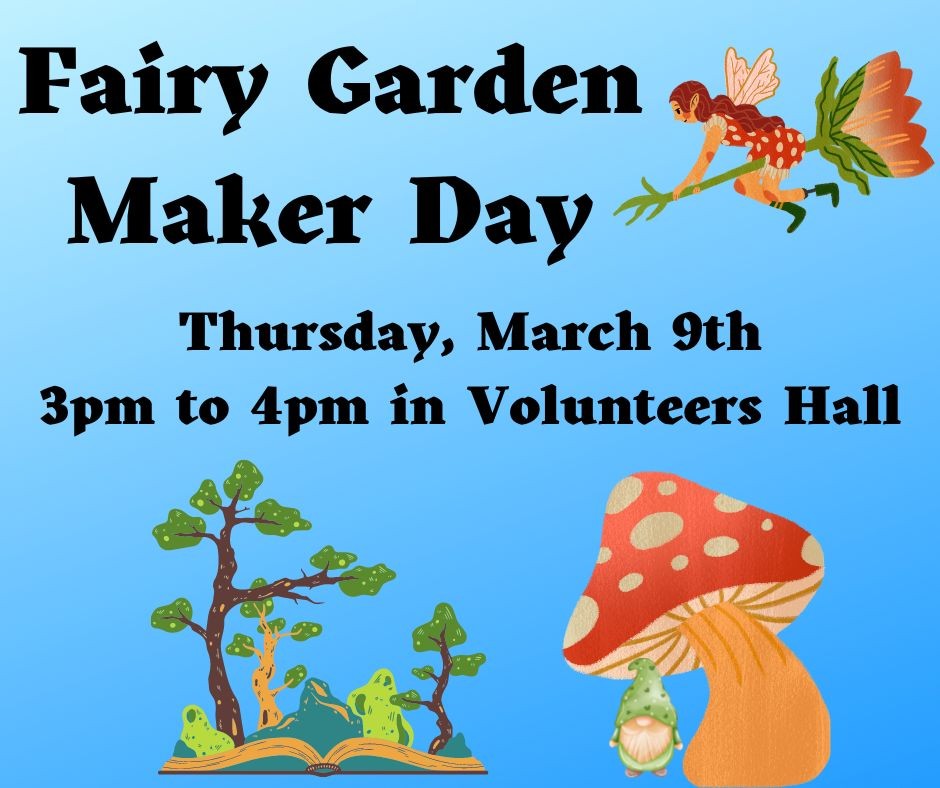 Students in Grades 6 and up, join us on Thursday, March 9th at 3pm for a Fairy Garden Maker Day!
We will sculpt fairies and gnomes out of air dry clay, paint rocks and create an adorable fairy garden. 
This program is sponsored by the Friends of the Harvard Public Library, with many thanks to the members of Teen Advisory Board for coming up with this idea!