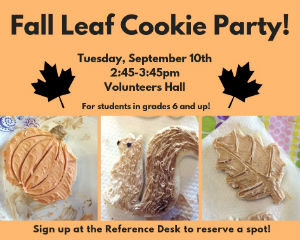 Harvard and Bromfield students in grades 6 and up- join us on Tuesday, September 10th for a fall leaf cookie party!
We will be decorating cookies shaped like leaves, squirrels and pumpkins with frosting and candy to bring in the new season. We look forward to seeing you there!
Sign up at the Reference Desk to reserve a spot!