Teen Take and Make - Now Available!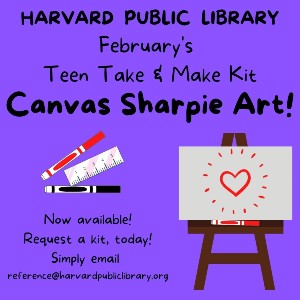 February's Valentine's Day themed maker project is now available as a Teen Take and Make Kit from the Harvard Public Library.
This month's project is Canvas Sharpie Art. Each kit contains a small canvas, a vinyl heart sticker, a red sharpie, and maker instructions.