Teen Take and Makes Available!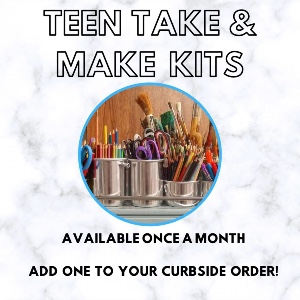 This month's Teen Take and Make Kit contains Maker Instructions and all the ingredients you will need to create your own DIY Oatmeal Footscrub.
The kit will be available Monday, September 14th through Saturday, September 19th to anyone in 6th-12th grade.
Simply email Jill, the Teen Services Librarian at jhayes@cwmars.org to request one!