The Virtual Reader's Group Recommends: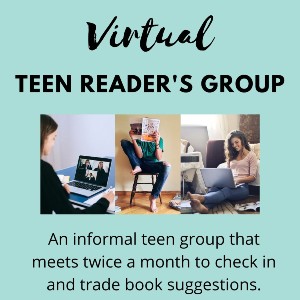 The Teen Virtual Reader's group met again on Tuesday, to talk about the books we are reading! 
The following books are recommended by members of the group. If you're interested in reading them, follow the link to the catalog to request it, or follow the link to check out and download an eVersion!
Want to join the group? Send Jill, the Teen Librarian, an email at jhayes@cwmars.org.