What do these books have in common?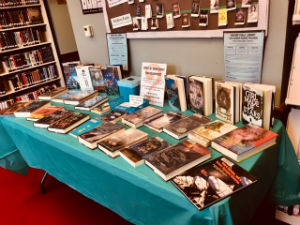 Come to the Teen Room to enter a raffle and guess what the books on display have in common!
It could be the author's first name– a character name– part of the title, a genre, or something else entirely!

Write your answer, name and phone number on the raffle ticket for a chance to win:

A $5 Gift Card to The Harvard General Store!

The winner will be drawn on Thursday, July 18th.
 
Interested in one of the books on display? Feel free to check it out!