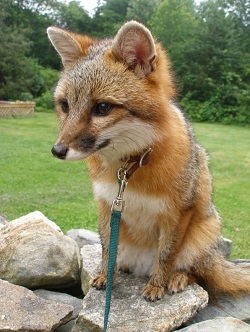 Rick Roth of Creature Teachers will be coming to the library on February 6 with some native animals.
Sign up soon for this awesome animal program!
Nature of My Backyard
Wednesday, February 6 at 12:30 PM
All Ages
Seats are limited – please pre-register by calling the Children's Room at (978) 456 - 2381.
Come meet some real native animals and learn more about the animals that live in your backyard.  Richard Roth from Creature Teachers will bring several wonderful local/native animals to the library.  As you meet the animals, Rick will tell us more about the lives of some of the common animals that we encounter every day.